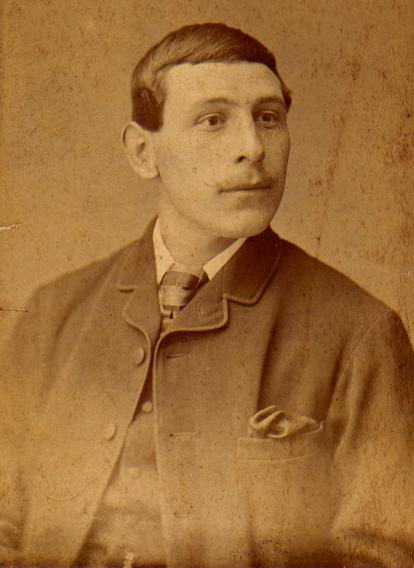 David Michael c.1910
David Michael was one of four brothers. His eldest brother, William, died at the young age of 21, before David was born. His second brother was named Thomas Michael and died at the young age of 25, when the rope of the cage broke at Garnant Colliery. His third brother, William was named after their eldest deceased brother, which was not uncustomary in victorian times.
Like most of the men in Cwmamman, David started work at a local colliery at the age of 14.
William outlived David, who never married and died at the relatively young age of 46 on 24th May, 1913. His obituary stated that a week before his death, he had won a silver cup in a shooting competition and was taken ill afterwards. He spent much of his adult life lodging with William and his family, but was lodging with Morgan Morgan at Pen Y Bont, Glanamman at the time of his death. His obituary outlined his pleasant and gentle nature and this was also made evident by the short verse inscribed on his headstone, which was penned by local poet, "Ceidrim" (Edwin Rees). David is buried at Bethesda cemetery on Grenig Road, Glanamman.