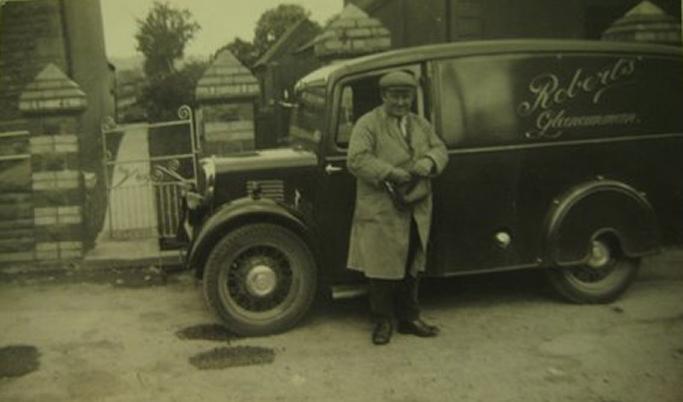 David Owen who worked as a delivery man for Glanamman Bakery.
David Owen worked for Eddie Roberts, who owned the bakery on Glanamman Square(see "Roberts Brothers" page on this website). Note the signage of "Roberts Glanamman" on the side of the van. Eddie Roberts took over the bakery from his father William Roberts.
The following advert for the bakery appeared in the Amman Valley Hospital Souvenir Brochure in June 1936: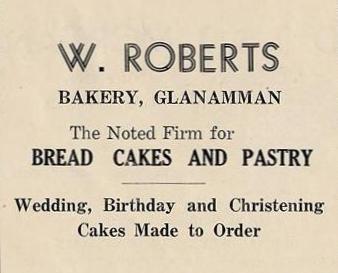 Thanks to Mike Lewis for the photograph and information.