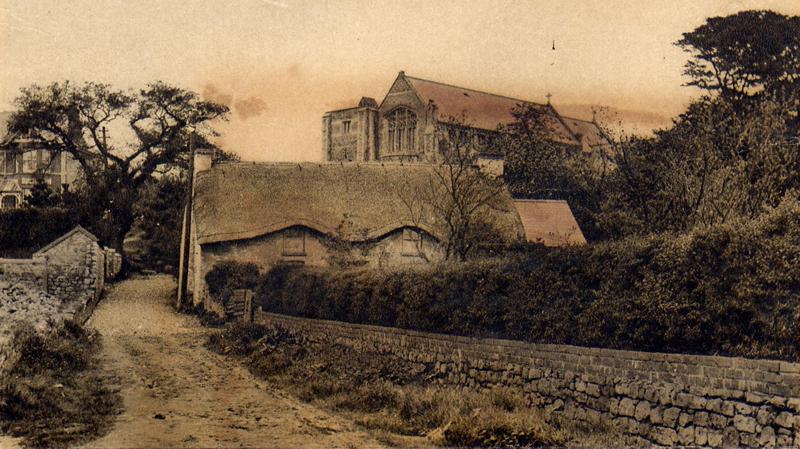 Brynmawr Farm
Brynmawr Farm was located at Brynmawr Lane, Ammanford. The image was captured before 1923 when the clock tower of All Saints Church was built.
The architect who designed All Saints Church was Mr William David Jenkins of Llandeilo. The cost of constructing the main building without the completed tower was £12,000.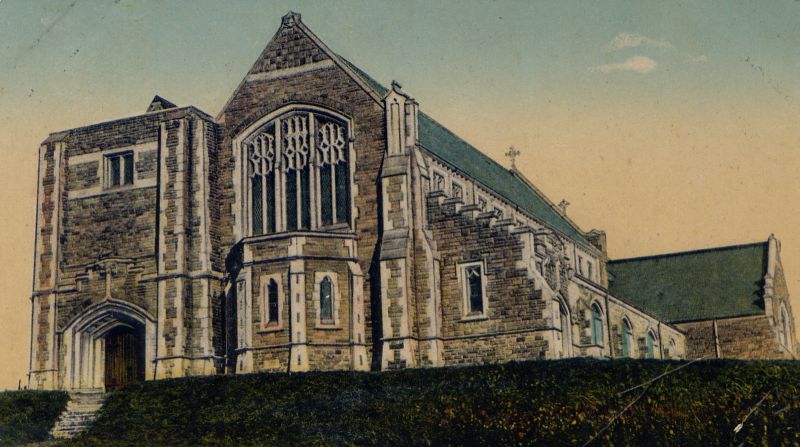 All Saints Church pre 1923
The firm of architects who were employed to complete the church tower were Mercer and Evans of Swansea.
The contractor who built All Saints Church's Tower was Mr William Evans. The cost of extending the tower, including the price of the clock, levelling out the ground and erecting the boundary wall of the church cost a further £4,000, the work reaching completion in 1925.
The church was consecrated by the Bishop of Saint David's on Thursday the 11th of June 1925. In his address, the Bishop praised the Rev. J. Walden Jones for venturing to have the church erected.
The illuminated clock is a memorial to those of Ammanford Parish who died in the Great War.
Thanks to Mrs Dilys Jenkins for the image. Information for this page was taken from the 18th June 1925 edition of the Amman Valley Chronicle.