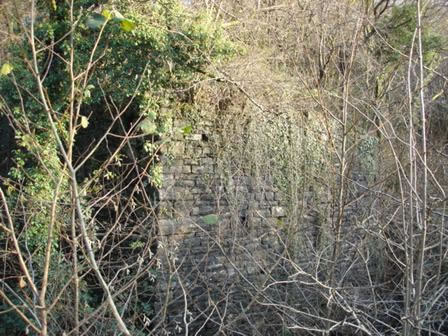 This construction sits on the riverside opposite the "Globe Inn" at the confluence of the River Garnant and an un-named stream. A map dated 1905 shows a solid construction spanning the watercourse at the location of this now derelict bridge support.
On the opposite side of the stream, an old coal tip extends from the edge of the field above, to the bank of the River Garnant.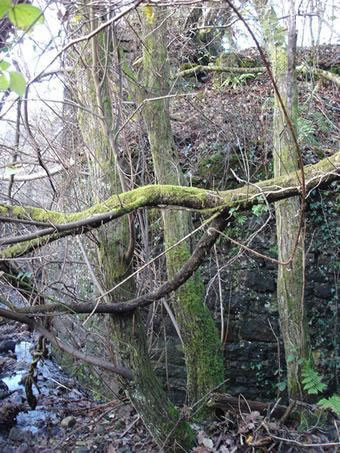 The Bridge Remains from different angle.
Thanks to John Madge for providing the map information consulted for this page.