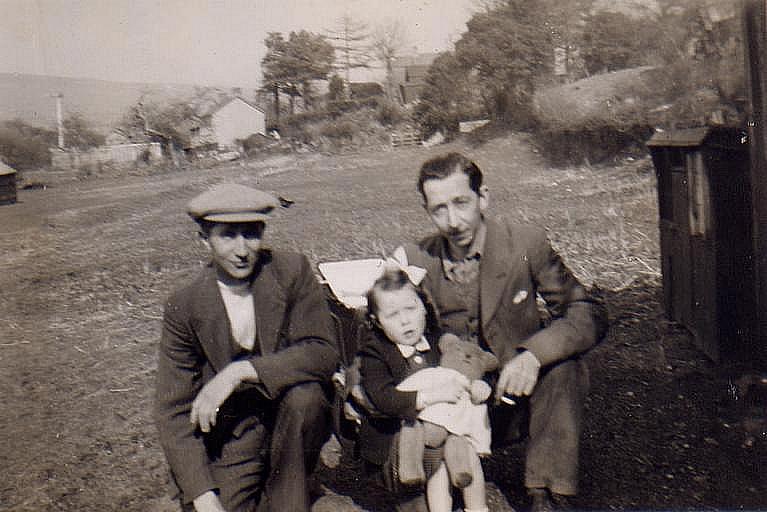 David Cyril Michael (Left) and Thomas John Michael of Glanamman c.1950
David Cyril Michael and Thomas John Michael, had another brother named Stanley Michael, who owned a Grocers shop near the Arcade in Garnant. They also had a sister named Lucy, who spent a lot of time with both Davey and Stanley, helping the latter in his shop.
Davey Michael, who lived at Bryngrenig, Glanamman, remained a bachelor and worked as a carpenter, as did his father. He was a well known for working at "Fred Thomas and Son Timber Merchant at Glanyrafon, Garnant. There is a story, where Davey, also known locally as "Dai", once persuaded a local man to try out a coffin that he had just made, in order to check the size. As soon as the chap was inside, Davey, out of devilment, closed the lid, leaving the occupant rather sorry that he had been so obliging.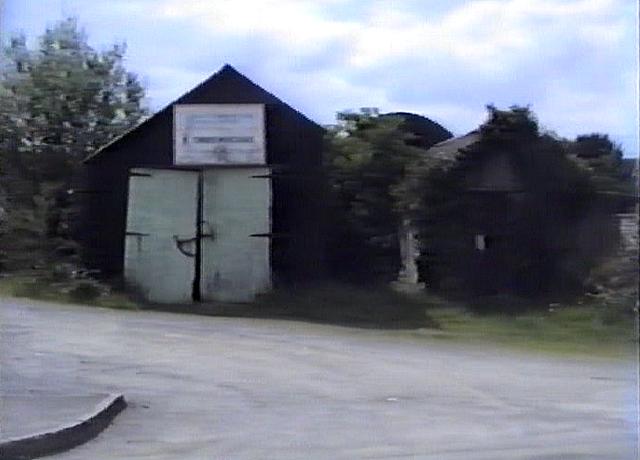 Fred Thomas and Son Ltd. Glanyrafon, Garnant 1994.
Davey Michael was the eldest of the three brothers and was an outstanding pianist, but was too embarrassed to play in front of an audience. Often when he took to the piano, which was situated in the front parlour, a crowd would gather outside his window and look in through the window; such was his musical prowess. As soon as he would notice, however, he would cease immediately and leave the room, sounding phrases of disapproval!
Tommy, youngest of the three brothers, worked in various local collieries as a coal miner for about 20 years, before moving to Coventry. There he was an office worker for the Rolls Royce company. After moving back to Glanamman in 1969, Tommy became a civil servant at the D.V.L.C. (now the D.V.L.A.), in Swansea. Tommy's wife, Ann, also worked for Rolls Royce and was involved with the invoicing for the engines used on the Concorde aircraft. Tommy was also very adept at carpentry and, among other things, constructed large greenhouses at his family home on Maes-y-Wern Road in Glanamman. Like so many other men in Cwmamman, the years that he worked as a coal miner caused him to suffer badly with his chest in later life. Despite his emphysema, he was always active in the garden and the greenhouses he had built and produced good results from flowers and the tomato plants that he enjoyed tending. Tommy was a popular, kind and sensible family man. As a boy, he was a talented boy soprano. He also learned to play the violin.
Stanley Michael worked as a manager at the Star Stores in Ammanford, before setting up his own shop near the arcade in Garnant. His own business at 184 Cwmamman Road, was on the premises of the old Star Stores where the macabre murder of Thomas Thomas had taken place in 1921. Stanleys wife was named Gwendoline, but they had no children. He was a keen and able organist, though it remained a private hobby. Stanley was also a follower of horse racing and was always ready to share a good tip. He was a pleasant quietly spoken man, known by everyone in Cwmamman and it was usual, when visiting his shop, to find it crowded with queuing customers.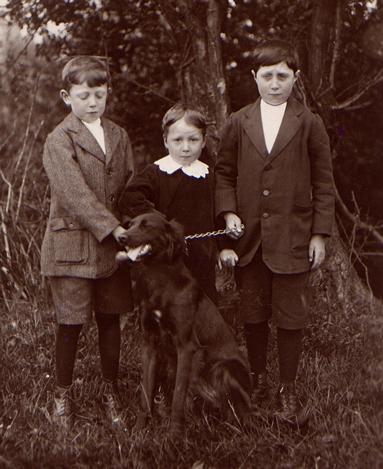 The Three Michael Brothers of Glanamman c.1920
Left: Stanley Michael
Centre: Thomas John Michael
Right: David Cyril Michael