The above photograph was taken near the Raven Inn at Garnant. In the background, one of the "Dan y Bryn" shops can be seen on the right, while a fairground carousel can be seen on the left. It is uncertain whether the person in the ministers attire is the Vicar of Cwmamman or merely an actor! The man wearing the black outfit, third row from the front and fifth from the left is believed to be Richard Madge, who emigrated to Australia c.1920. The original photograph contains the date: "April 18, 1914".
The Amman Valley Chronicle announced the very successful performance of "Sherwood's Queen" at the National School on Thursday 16th April 1914. The event was staged by the Christchurch Band of Hope and presided over by Mr W. S. Wardlaw, M.E., Cawdor Colliery. A second sitting of the performance on the following Saturday (18th April), was presided over by Mr John Rees, Nantyrafr, Twynboly.
The Chronicle reported that the fair was, "not as largely attended as usual, but good prices were realised for pigs etc." The amusements near the Raven Inn were more successful than usual due to a local rugby match between Amman United and Aberavon.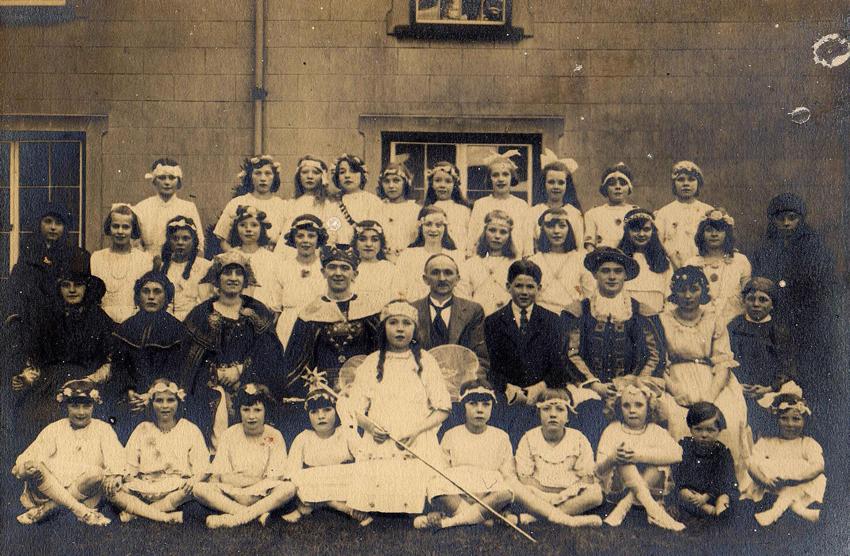 The above photograph may have been taken outside Garnant Vicarage. The date and title of the performance is unknown. It is probable that all of the performers in the photographs on this page were members of the Cwmamman Band of Hope.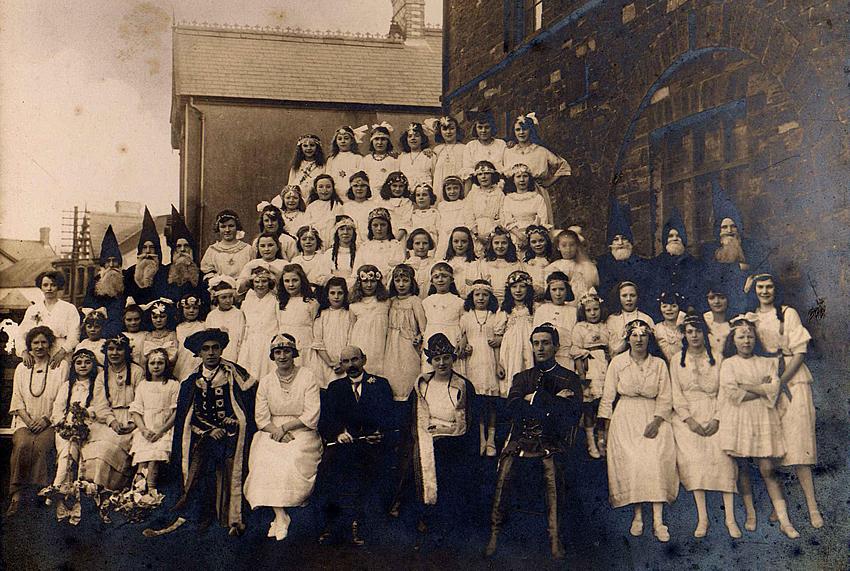 The above photograph was taken outside the Garnant National School, which is now the site of the Raven Garage on Cwmamman Road. In the background, the roof of what is now the Raven Fish Bar can be seen.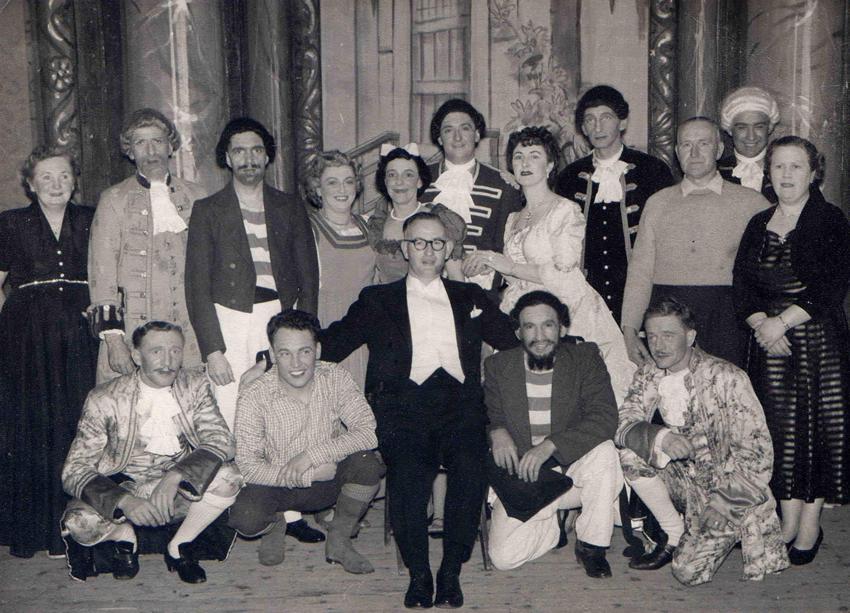 Cast of "The New Moon" which was performed at the Workmen's Hall, Garnant in March 1957 by the Cwmamman Welfare Amateur Operatic Company.
Back Row (Left to Right):
Bessie Rees (Accompanist), Thomas George, Wally Watford, Edwina Watford, Edith Hughes, Wyn Phillips, Blanche Turner (Covent Garden), Douglas Jones, Ivor Roberts (National Winner), Evelyn Davies.
Front Row (Left to Right):
Ceidrim Williams, Eric Jones (Tenor Soloist), Emrys Henry (Musical Director), Elgar Howells, Vincent Plank.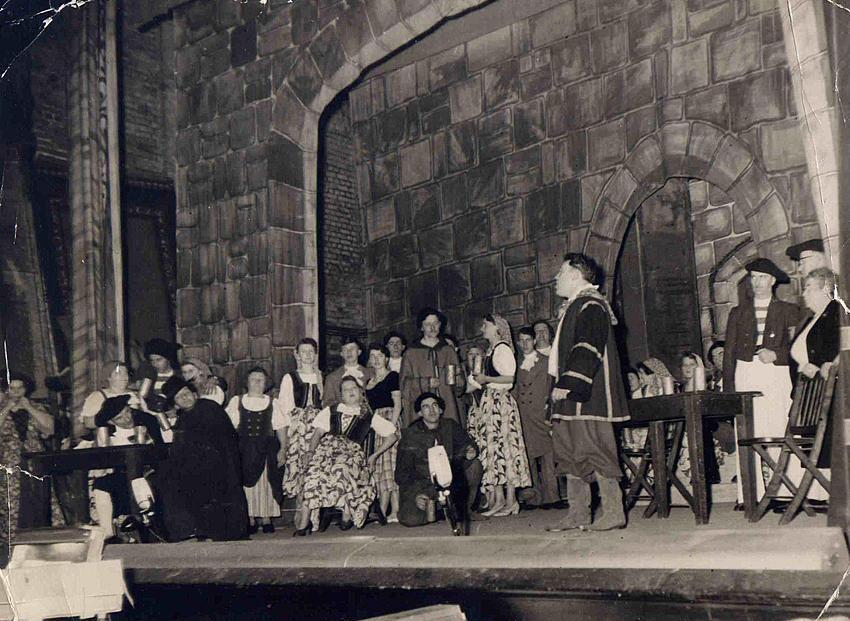 "The New Moon" performance at the Workmen's Hall, Garnant in March 1957, with Eric Jones singing the part of "Phillipe".
Thanks to Ann Williams of Glanamman and Mrs B. Jones of Garnant for the above images.