Rowley Thomas lived at Bryngrenig, which was near to Grenig Bridge at Glanamman. He was an official at the Gellyceidrim Colliery for several years. It is uncertain whether the lady with him in the above photograph is his wife or his sister.
He had a cheery personality and was very popular locally, but ill health resulted in him having to undergo seven serious operations before he died at Swansea Hospital at only 36 years of age in 1929.
His widow; Hannah Thomas, later moved to London where she was employed as a nurse at Plaistow Hospital. She was accompanied by Miss M. Richards, of the Garnant Ladies Nursing Section. Plaistow Hospital was built in 1878 as a smallpox and fever hospital.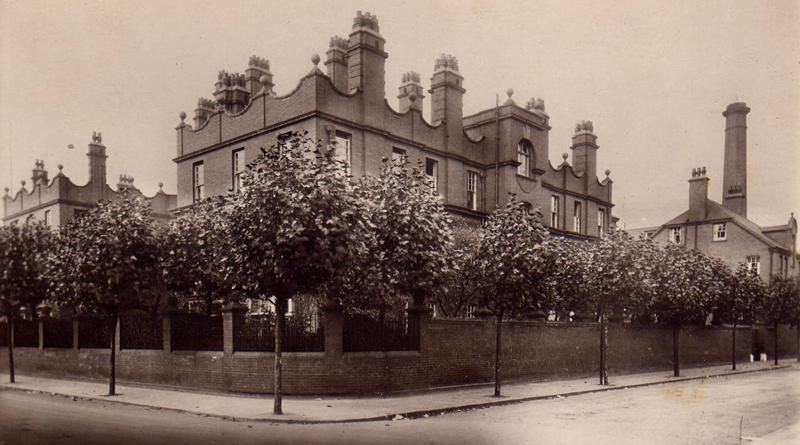 Plaistow Hospital c.1929
Thanks to Dilys Jenkins for this contribution and information.