Looking along Cwmgarnant from Gwaun-cae-Gurwen with the old Garnant Colliery buildings shown on the left.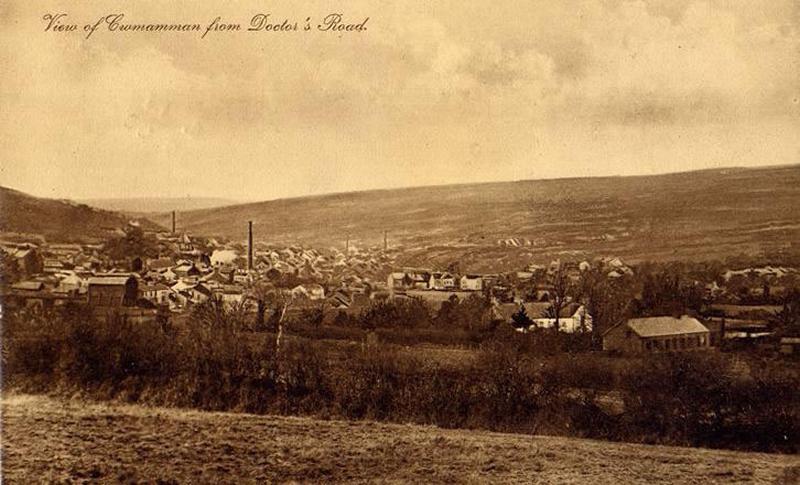 View of the Amman Valley from Doctor's Road, Garnant c.1916
The above named Doctor's Road was known as such because of the philanthropic and much respected Doctor Hywel Rhys who had his home at Glangarnant House, near an area of the Amman Valley known as Tirbach. It was Doctor Hywel Rhys' efforts that led to a clean water supply for Brynamman, Gwaun-Cae-Gurwen and Cwmamman which greatly improved the health of the population. He resided at Cwmamman for 32 years and left the area in 1904.
It should be noted that this Doctor's Road is now known by it's correct name of Neuadd Road, after the original "Neuadd Farm" that was once there.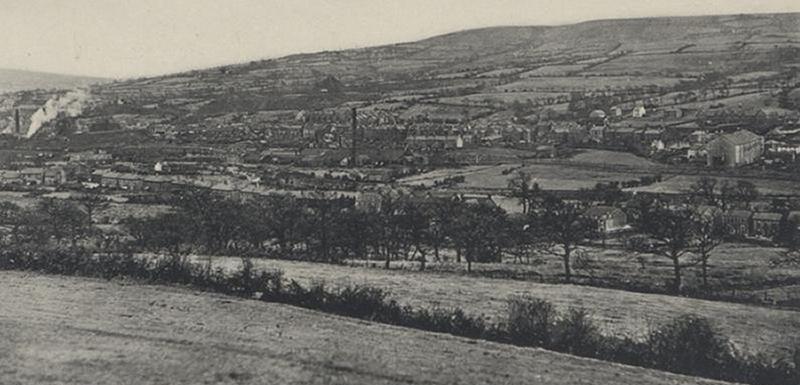 A view of Garnant in the early part of the 1900's.
The stack of the Raven Colliery can be seen on the left and the stack of the Amman Tinplate Works is situated in the centre. New Bethel Chapel is on the right of the image.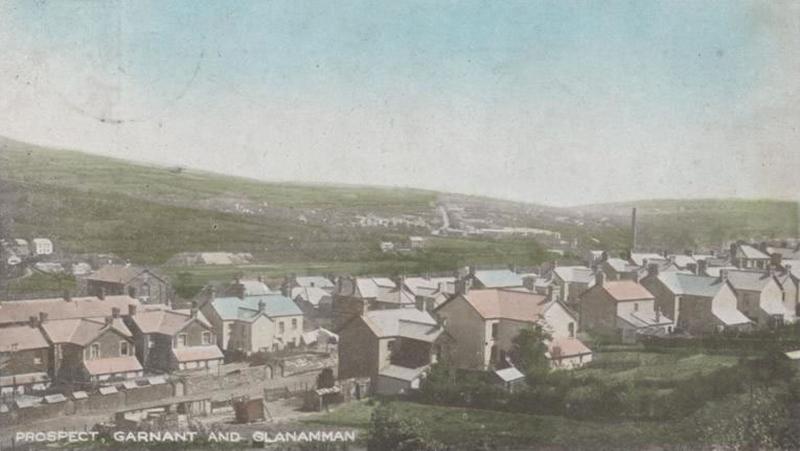 View from Gellyceidrim c.1932, looking towards the Twyn, Garnant.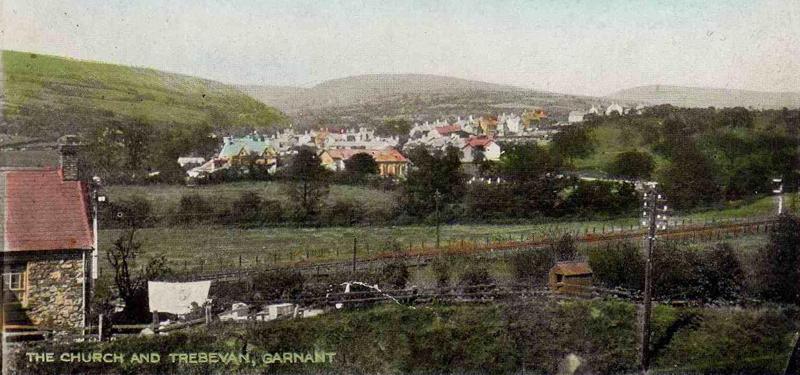 The Twyn, once known as Trebevan, Garnant.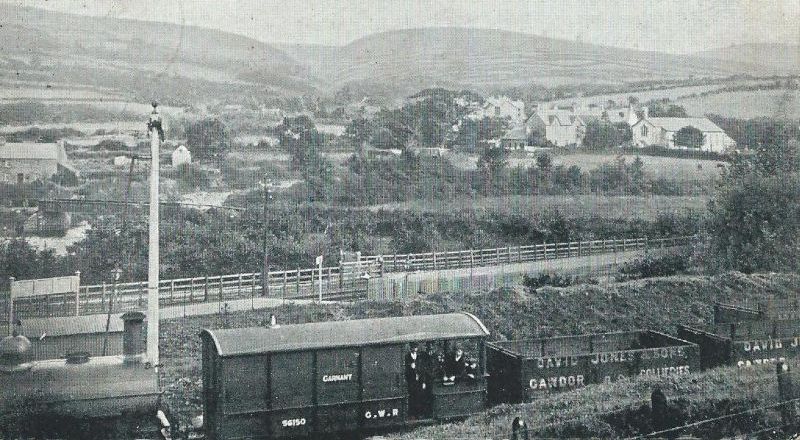 Again looking towards the Twyn and Cwm Pedol. This image was taken in 1903 or earlier, showing Cawdor Colliery coal trucks.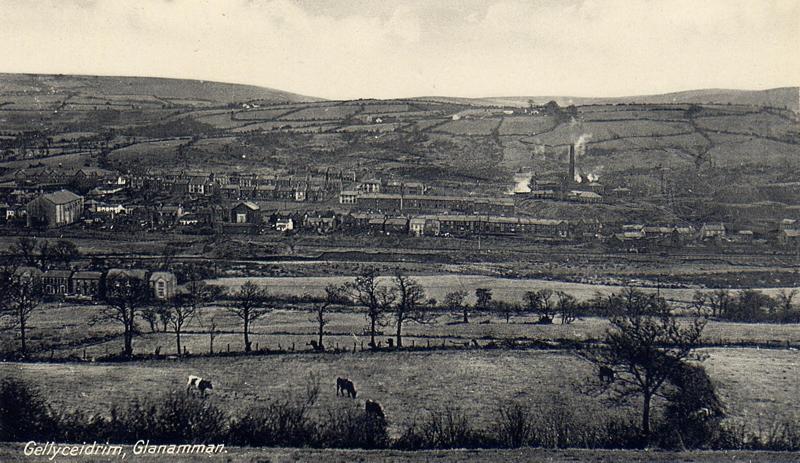 Looking towards Gellyceidrim, Glanamman c.1935 from the North side of the Valley.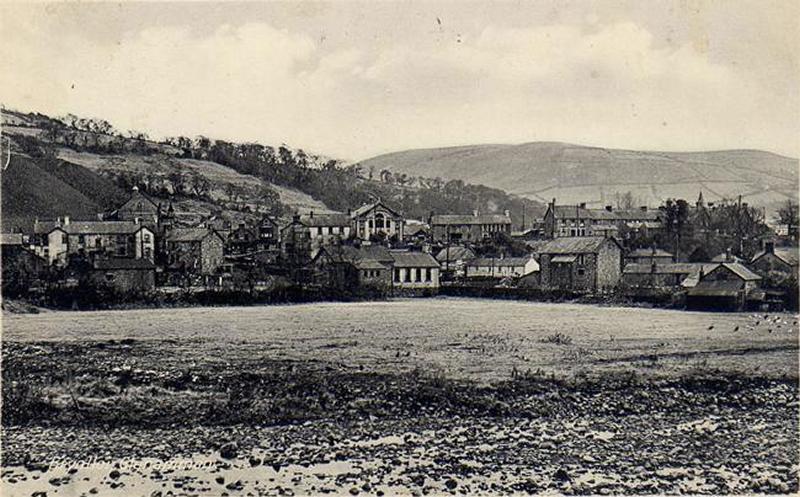 Looking towards Brynlloi from Folland Road area c.1915.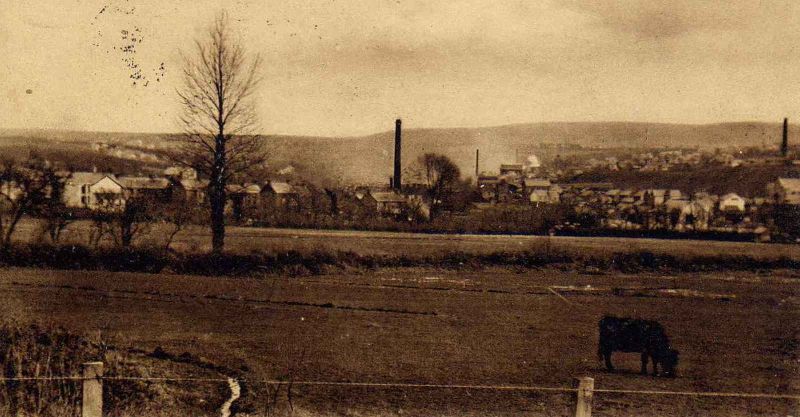 View from Waunhwyad, Glanamman, pre 1913.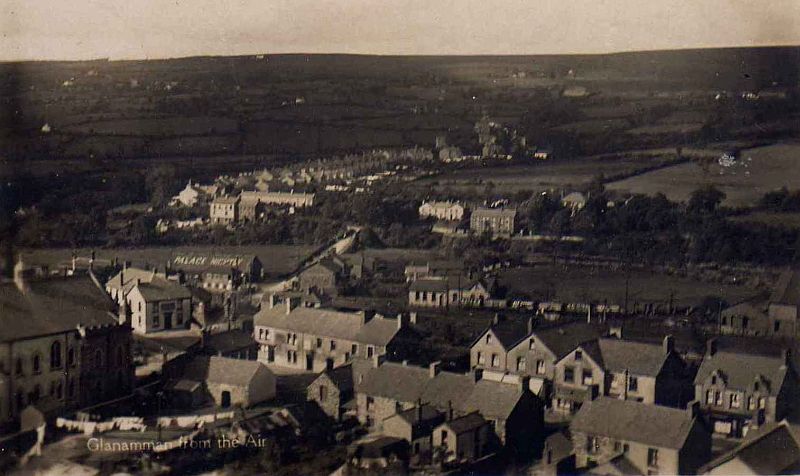 Glanamman Square from Gelly Ceidrim Coal Tip, pre 1929.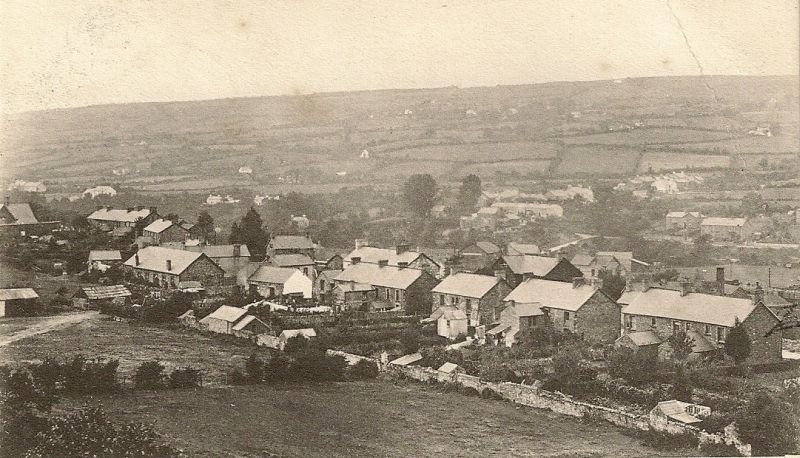 Glanamman Square c.1909 showing both schools. Notice that neither Bryn Seion nor Bethania chapels had been built.
Thanks to Mrs B Jones of Garnant for the image of Trebevan.