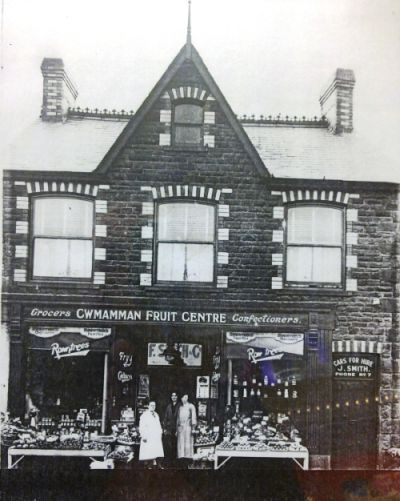 It is uncertain when the above photograph was taken but the business was listed in the 1923 edition of Kelly's Directory as F. Smith & Co. Fruiterers. This was one of three fruiterers in Garnant, the others being Evan Morgan and Joseph Pike and Sons. It is likely that Garnant people would have also been able to purchase their produce from grocery chain stores such as Star Tea Company Ltd, known informally as Star Stores. There was also a fruiterer named William Rigdon at Glanamman in 1923.
Evan Morgan and Joseph Pike were also listed in the 1910 edition of Kelly's Directory. There was another fruiterer; David Griffiths listed at Glanamman at that time.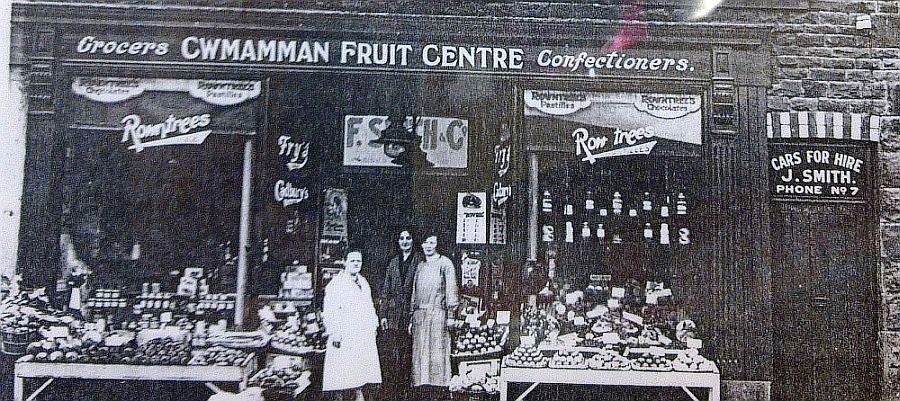 From the close up, we can see that the family also had a car hire business with the old telephone number of Garnant 7. In 1920, this was the phone number of Dr G.E. Jones Physician & Surgeon, who lived at a house named "Brynteg".
Cwmamman Fruit Centre later came under the ownership of Jacky Smith.
The building, 115 Cwmamman Road, is now known as Garnant Pharmacy and is owned by Mr M. T. Irons. The shop is ideally placed being almost directly across the road from Garnant Doctor's Surgery.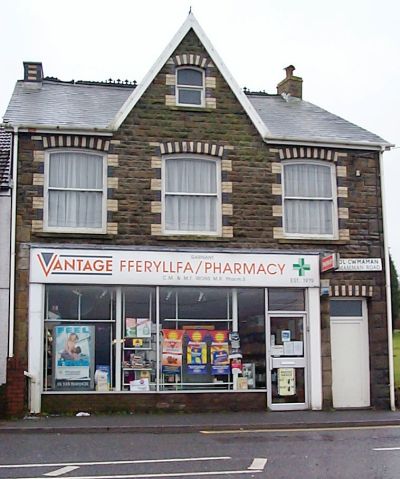 Garnant Pharmacy 2010
Thanks to Mr Irons of Garnant Pharmacy for the photograph of Cwmamman Fruit Centre.