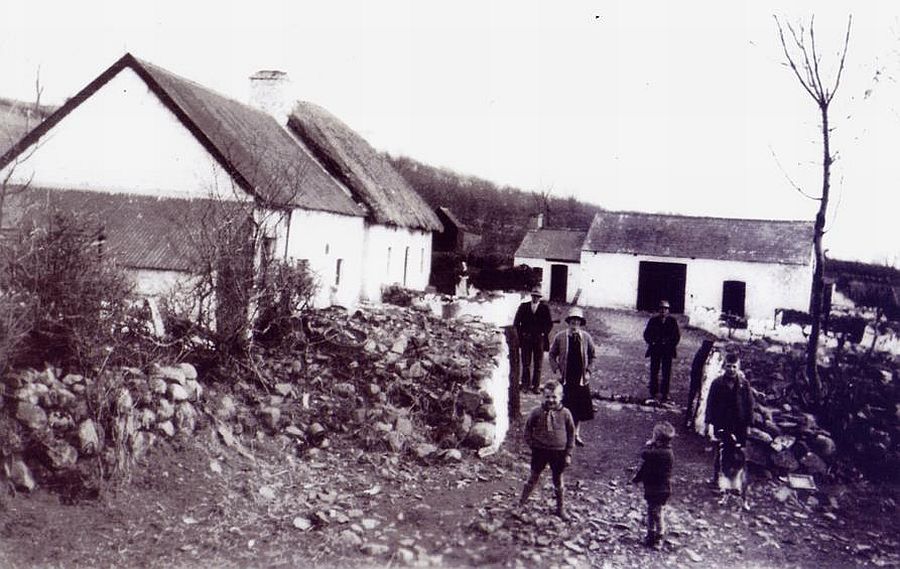 Cwmberach Uchaf lies on the Northern side of the Amman Valley, on Llandeilo Road above the village of Glanamman. This picture was taken circa 1929 and shows the Llewelyn family, who were the residents of Cwmberach Uchaf at the time. In 1931, the above farmhouse was extended upwards and is now a two storey building.
The gentleman standing nearest to the farmhouse is John Llewelyn and his wife Elizabeth is in the centre of the photograph. The three children shown are their sons; John on the left, Samuel in the centre looking towards his parents and Hywel on the right with the sheepdog. The identity of the man at the back right is uncertain.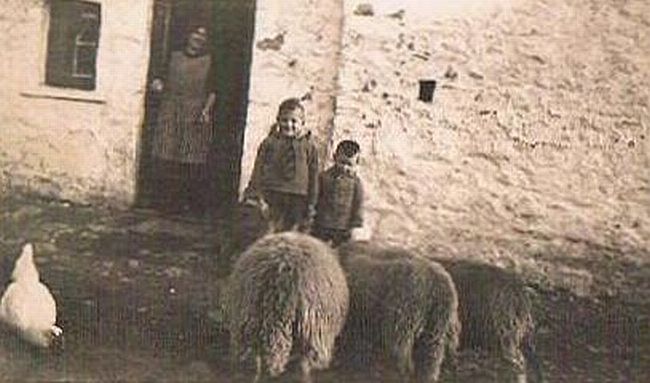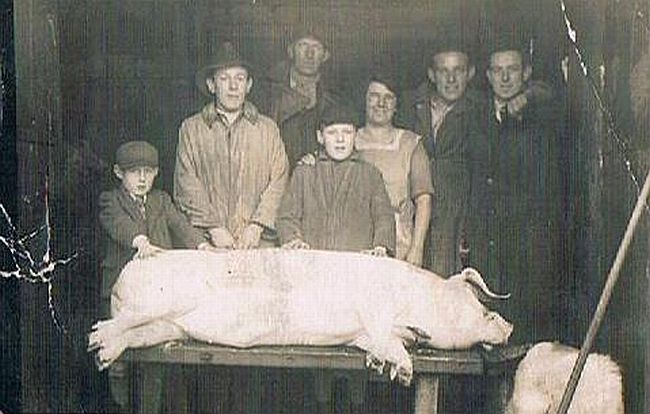 The Second World War resulted in a shortage of imported goods and this resulted in a system of compulsory rationing being introduced by the government. All meat was rationed from the 11th of March 1940 though sausages weren't rationed until 1943. The above photograph was probably taken sometime after rationing ended on the 4th of July 1954.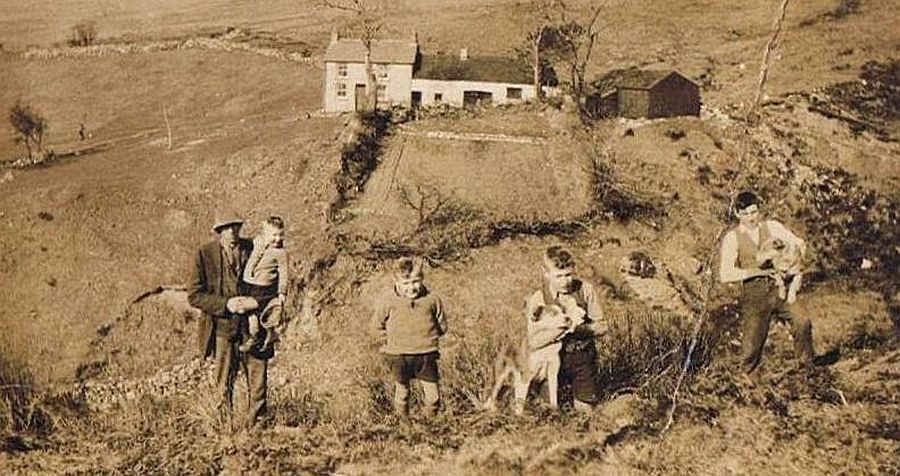 Cwmberach Uchaf post 1931
Left to Right: Unknown farm hand holding Meurig Llewelyn, Samuel Llewelyn, John Llewelyn, Hywel Llewelyn.
Young John Llewelyn trained as a clergyman at Lampeter University but left to join the R.A.F. in 1940 where he attained the title of Sergeant Llewelyn, as a pilot in the Royal Air Force Volunteer Reserve. He served in 88 Bomber Squadron which was probably the first R.A.F. squadron to be soley equipped with American planes (Douglas Boston fighter bombers).
Sadly, John and four crew members died when their aircraft crashed in Scotland during a training mission on the 21st of August 1942. He is buried at Hen Bethel, Glanamman.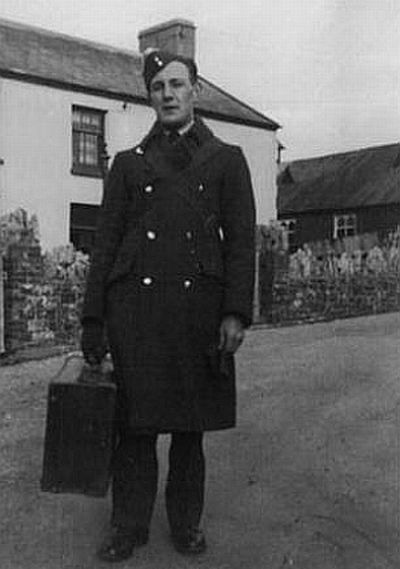 Sgt John Llewelyn
The above image shows Sergeant John Llewelyn during his R.A.F. training period. The photograph was taken at the bottom of Tircoed Road, Glanamman. The black corrugated building in the background is the old Saint Margaret's Church, which later became the Church Hall.
It is not known when Cwmberach Uchaf was built, but it dates to at least as early as 1861 when 47 year old Howell Bowen was living there with his wife Anne. The rest of the household consisted of their three sons and two daughters; 24 year old David who was a shoemaker, 22 year old Thomas who was a carpenter, 18 year old John, 14 year old Anne and 6 year old Esther. There was also a 31 year old general house servant named Mary Griffiths living at Cwmberach Uchaf at that time. The 1861 census recorded that all were born in the parish of Llandilofawr.
Thanks to Iris Williams for the top photograph and to Geraint Llewelyn for the 2nd photograph as well as the information on the Llewelyn family and photograph of John Llewelyn.