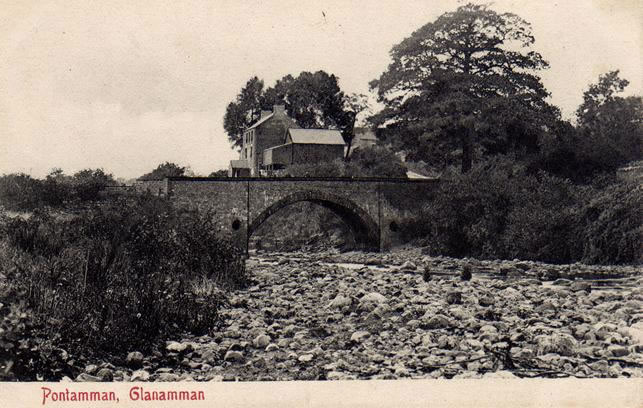 Pontamman, Glanamman c.1905
Glanamman Bridge crosses the River Amman near Station Road, Glanamman and is overlooked by a terrace of houses, once known as Bridge Row. It may be that the previous bridge was built in the 1800's, by Morgan Morgan of Ty Llwyd, Glanamman; the man who built the Church and Vicarage in Garnant. Morgan Morgan also began the construction of Llandeilo Bridge, which was eventually completed by another builder, when Morgan Morgan went overbudget, due to unforseen problems such as quicksand and a flood.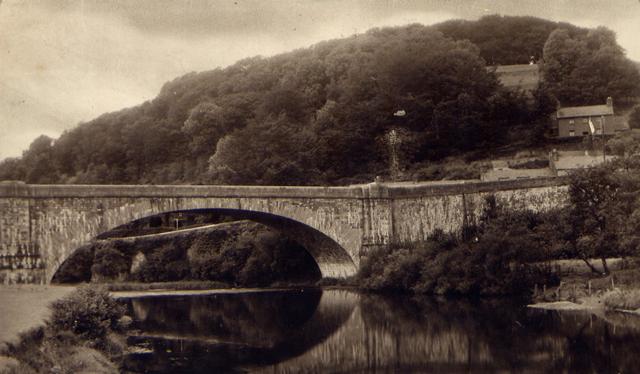 Llandeilo Bridge c.1931
Glanamman Bridge has been an essential part of the village, in that it has allowed access to the Amman Valley Hospital from the southern side of Glanamman, since the hospital opened on 3rd June, 1936.
The Feb 5th, 1914, edition of the Amman Valley Chronicle, reported that at the previous Wednesday's County Council meeting, the decision was made to widen the bridge shown above. At this time, the bridge was only 12 feet (4 m) wide. The article referred to the location as one of the most dangerous spots in the county, due to its narrow width and sharp curve in the road on the Tircoed side. Councillor, Mr T. Morris was congratulated by the paper for securing the improvement.
Work to this bridge was carried out in 1935 and a commemorative stone was built into the eastern wall, visible from the pavement. The text reads:
GLANAMMAN BRIDGE
WIDENED AND RECONSTRUCTED
1935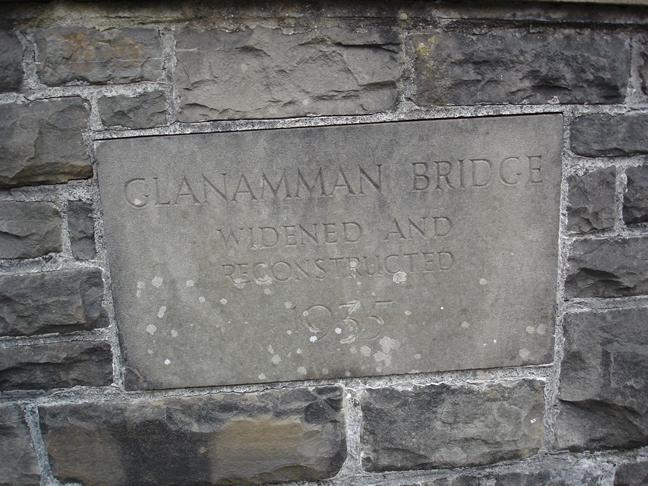 Commemorative Stone, May 2008.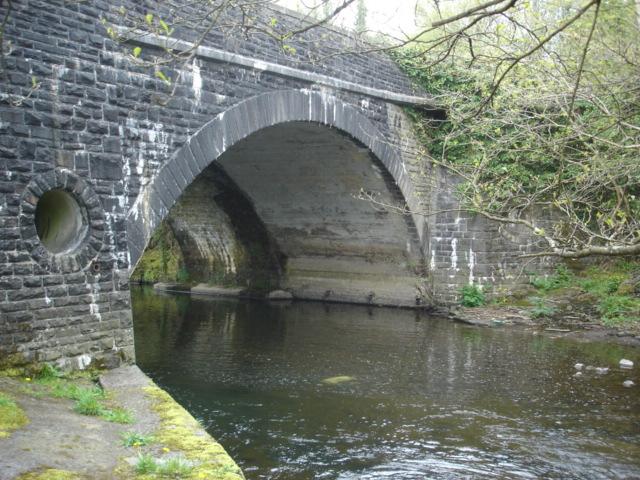 Glanamman Bridge from the southern bank, May 2008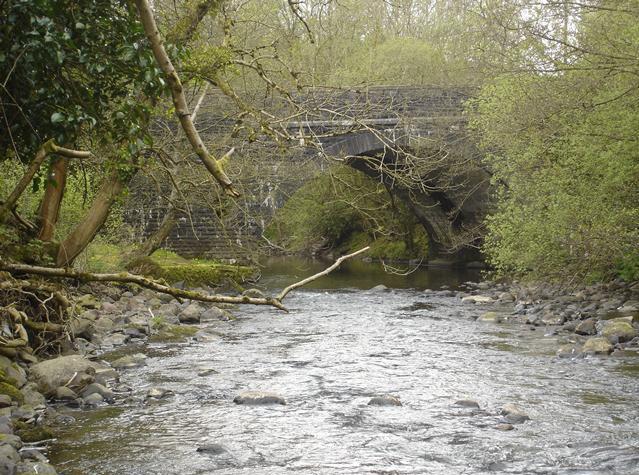 Upstream from Glanamman Bridge, May 2008.
After the work was completed, the bridge was able to accomodate two lanes of traffic as well as a pavement on both sides.