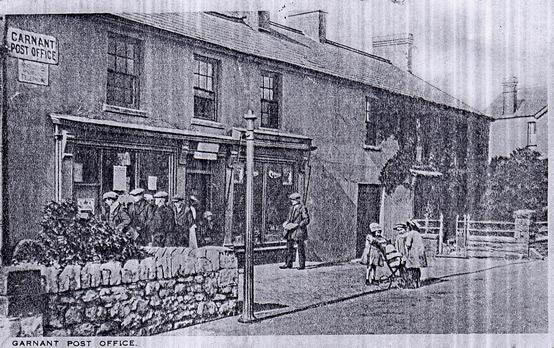 The Post Office at Garnant was originally sited at what is today numbers 28, 30, 32 and 34 on Cwmamman Road. The level of the highway has been raised several feet since the above photograph was taken and a red post box, built into a nearby wall, acts as a landmark for the general location.

At the time of this picture, Garnant Post Office was run by Thomas Thomas. He is listed in the Kelly's Directory for South Wales in 1923, as shopkeeper of the Post Office.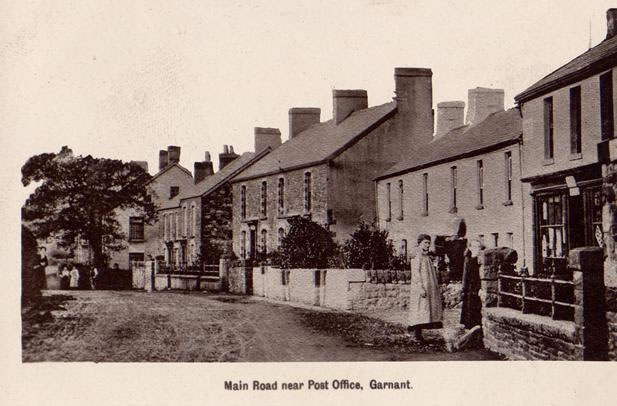 Here, the viewer is looking in a westerly direction (towards Glanamman).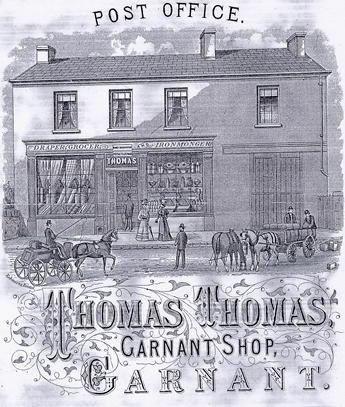 Poster advertising the Thomas' family business.
Thanks to John Thomas for the photographic contributions and to John Morgan for the information regarding the location of the old Post Office.