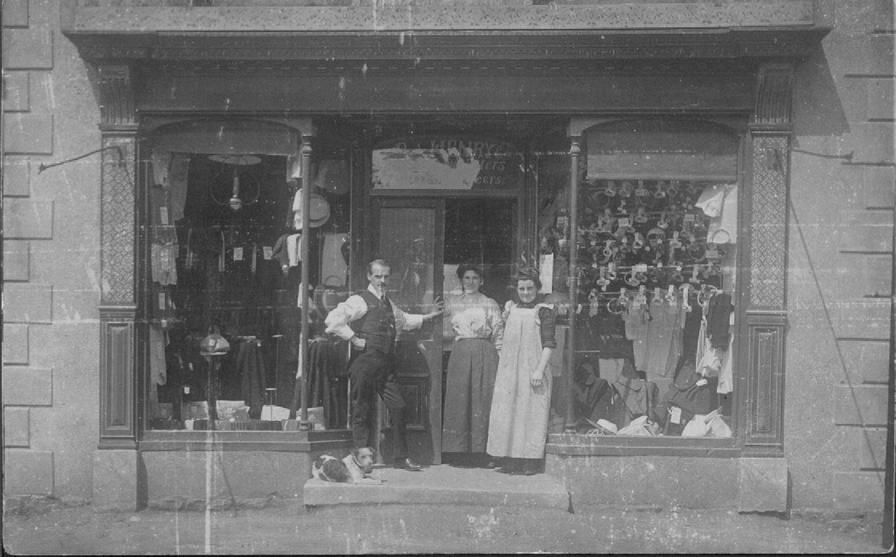 Ned's Shop was a gents outfitters shop in Garnant.
The owner, on the left, is Edward "Ned" Henry, formerly of Taibach. On the right is his sister Margaret who married Griffith John Madge. Ned married in 1908; perhaps the lady in the centre of the picture was Ned's fiancé.
The shop was on Cwmamman Road, near Glasfryn House. Turning right as you leave Coronation Rd, Glasfryn is the second or third house on the right. The name was originally inscribed in a stone above the door but has since been refaced in cement.
The quote below is from John Madge, who knew Ned:
"Ned was quite a character with a great sense of humour. When visiting my grandparents, Ned, who was then in his 80's would vault over the garden gate. He always had a dog; the last one, a Pembrokeshire corgi was called Ianto and Ned always spoke to him in Welsh."
Thanks to John Madge for the picture and information.