Glen Hurst is a well known residential building in Glanamman, sited facing the main highway, ajacent to the entrance to Brynlloi Road. The name, though not what one would expect to find in Cwmamman, is not uncommon in the wider world and is quite fitting for the property's' location. The word "Glen" is from Scottish Gaelic and means "valley", while "Hurst" is of Anglo-Saxon origin meaning "hillock".
The house was commissioned by Daniel Jones, who was one of the son's of David Jones, proprietor of the Cawdor Colliery at Garnant. It is believed that the above image shows Glen Hurst circa 1911, soon after it was built. The three children were those of Daniel Jones, with Unis standing, Beatrice on the horse and young Cyril standing behind the horse in the background. Beatrice married a man named Griff Williams and the couple moved to Kenya, where they named their farm "Brynawel".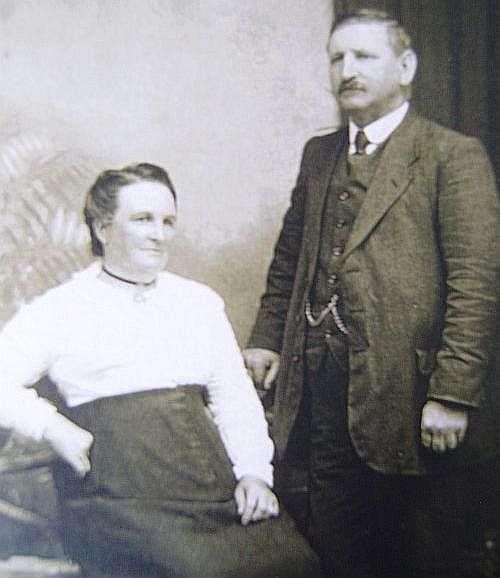 Daniel Jones with his wife Lizzy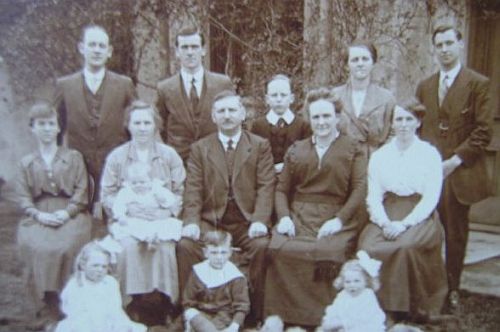 Daniel Jones with his family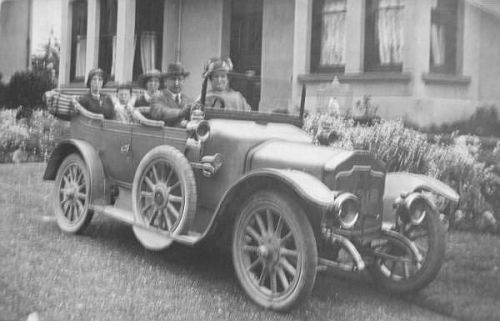 Outside Glen Hurst
A duplicate of Glen Hurst was built on Brynlloi Road, Glanamman, commissioned by Daniel's brother, Hugh Jones. The house was named "Y Dderwen", which means "The Oak" in Welsh.
Another of Daniel's brothers, Thomas Jones, commissioned a house known as "Neuadd", which is now possibly known as "Glangarnant House", though this is uncertain. Another brother, James Jones, lived in a house on Brynlloi Road known as "Brynheulog", though it is uncertain who commissioned the building as the freehold was owned by their sister, Mary Hannah. After spending some time in the USA, Mary Hannah and her husband David Rees, returned to Glanamman and ran the Cross Keys Inn.
James Jones was father to Hubert Jones, the well known Glanamman Pharmacist.
Thanks to Mike Lewis and Huw Boyce for the images and information on this page.