The above shop is remembered by local people as "Siop Jenny" which was situated on Tabernacle Road near the junction with Tirycoed Road at Glanamman. The building was demolished sometime in the 1960's. The shop had a cellar, which at some time was used as a domestic dwelling.
The photograph shows the shop in the early part of the 20th century when it was a Butchers and Greengrocers known as "Clifton Shop", run by Philip Phillips (far left). The gentleman next to him is one of his sons, Gomer Phillips. The boy with the dog is believed to be another son, Garfield Phillips, who was a keen rugby player and played for Neath before he signed as a professional league player for Keighley in September 1926, in the position of Centre. Later, he became landlord of the Bridgend Public House at Brynamman.
In 1901, Philip and his family lived at Clifton House, which was one of four houses adjacent to their shop.
Philip Phillips emanated from Bynea and married a local girl, Mary Anne Evans whose father had a tailors shop at Llandeilo. Their step-son, Edgar Griffiths became manager of the Raven Tinplate Works c.1920. Philip was also the grandfather of the well known journalist and author, Cliff Phillips MBE.
| | |
| --- | --- |
| Philip Phillips | Mary Anne Phillips |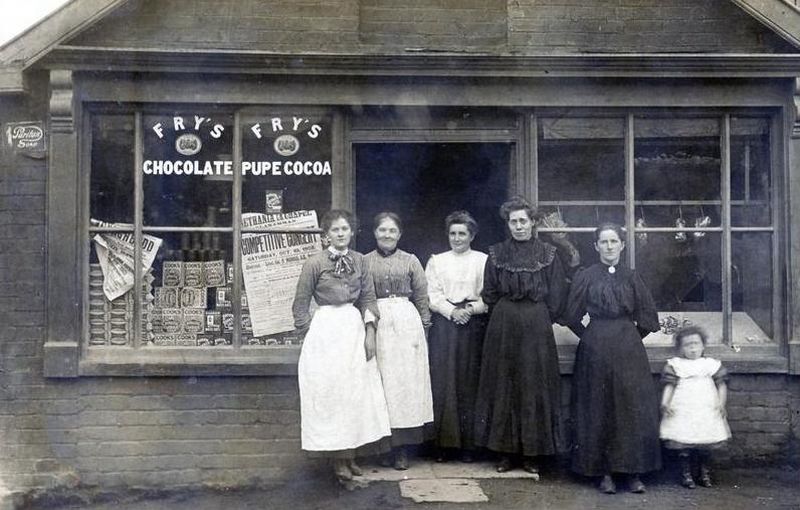 Clifton Shop with Mary Anne Phillips (nee Evans) in centre
The above photograph shows Philip Phillips' wife Mary Anne in the doorway of their shop. Closer inspection of the poster in the shop window shows it to be an advertisement for a "competitive concert" at Bethania Chapel in 1908.
Philip's son, Gomer, served in the army during the Great War and the 8th June 1916 edition of the Amman Valley Chronicle reported that he was home from France on "short leave" after serving at the Front for several months. A reception concert was held for him at Brynseion Chapel, Glanamman on the same date.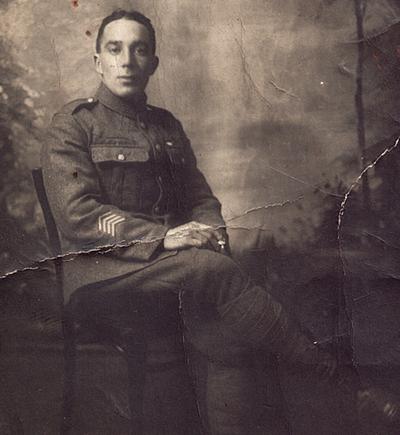 Gomer Phillips
When Gomer married, it was to a Belgian lady named Jeanne and they lived at Eirianfa, Glanamman. The photograph below shows the couple in their back garden and in the background is a grocers shop which was was set up by Daniel Davies in the 1960's. The shop is now the site of a private dwelling.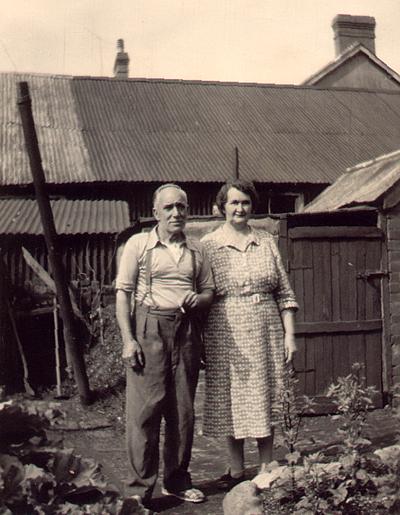 Gomer and Jeanne Phillips at Eirianfa c.1960
Though Siop Jenny was demolished in the 1960's, the adjacent houses weren't removed until later. Erosion from the River Amman, which becomes a raging torrent after heavy rain, had undermined the river bank and caused concern that the houses might collapse into the river.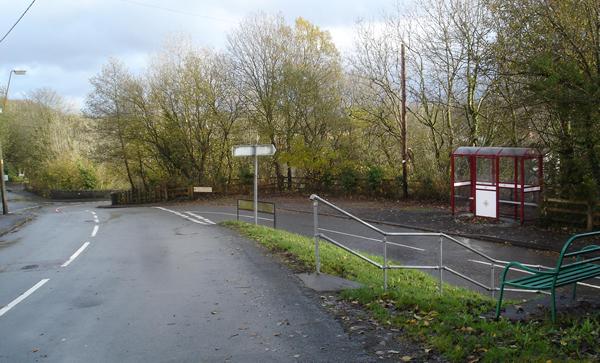 Location of Siop Jenny, 2009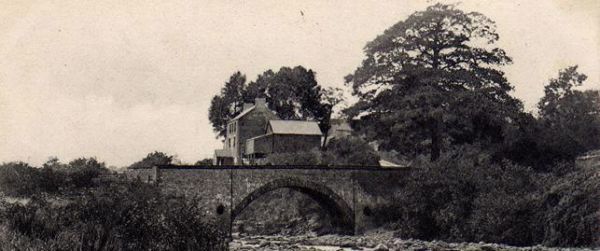 Siop Jenny from the Eastern side c.1905
Thanks to Peter Phillips for the image contributions and information on this page.