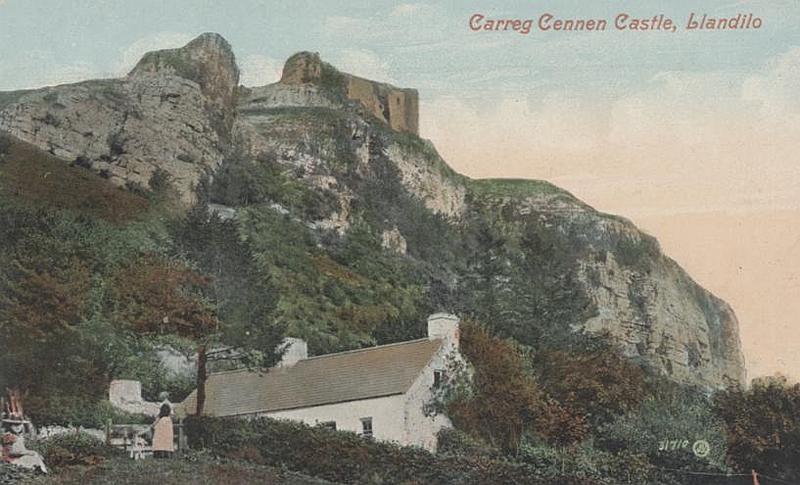 Carreg Cennen Castle c.1910
The ruined clifftop castle is a dramatic landmark which is now in the ownership of the Llewellyn Family, who aquired it from the Cawdor estate in the 1960's. In 2008, Bernard Llewellyn received an MBE in the Queen's Birthday Honours List for services to rural affairs and to the tourism industry in Wales.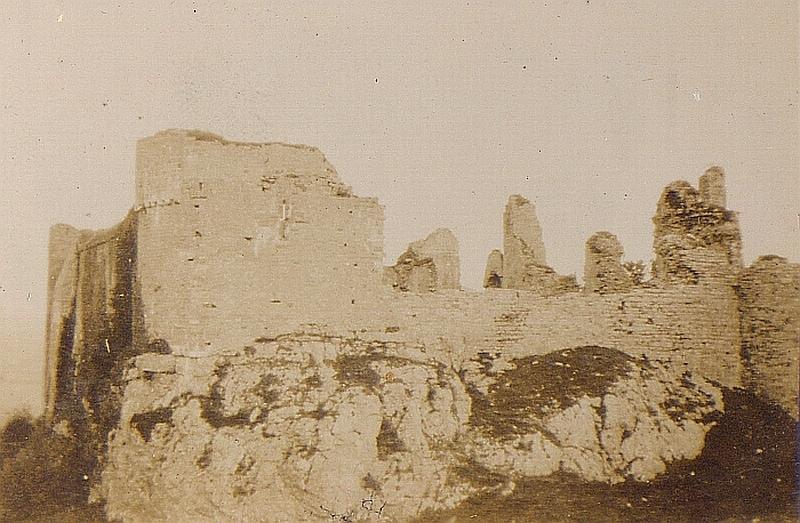 Carreg Cennen Castle photo taken c.1935
Carreg Cennen Castle attracts tens of thousands of visitors each year and has been the destination of Sunday walkers from the surrounding area for generations, with public footpaths leading from several directions.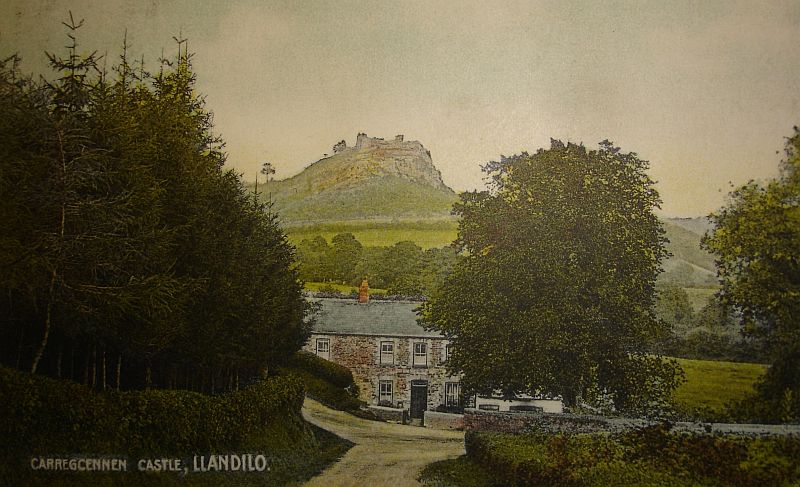 Many artists have been inspired to produce representations of the castle in their own style and in 1798 Joseph Mallord William Turner, aged approximately 23 at the time, made a sketch of Carreg Cennen Castle which is now in the posession of the Tate Gallery. The image below is a section of a painting by the outstanding Swansea artist Allan Morgan. It should be pointed out that the photograph does not capture the true depth and finesse of the original work.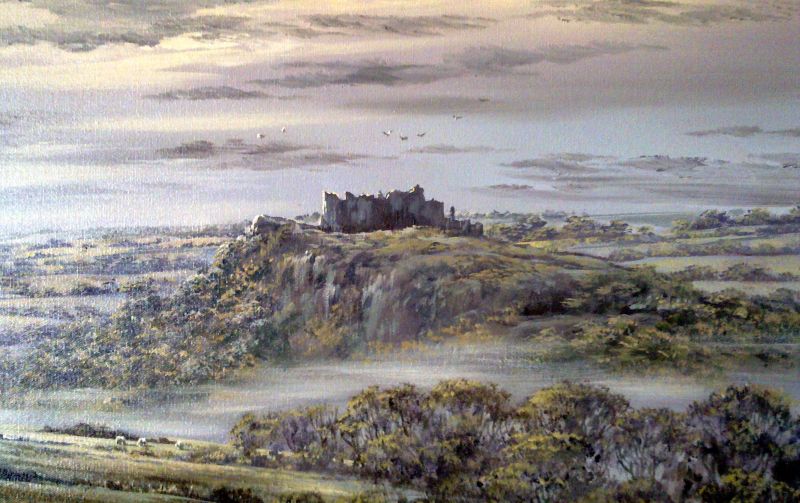 The images above and below show the castle from opposite angles.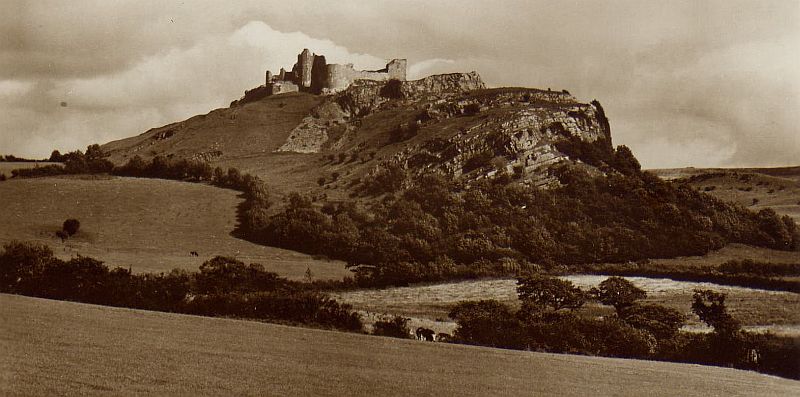 The following image is an aerial view showing the general topography of the area, with Carreg Cennen Castle as the focal point. Copyright: Matthew Wyatt. Click on the image to enlarge.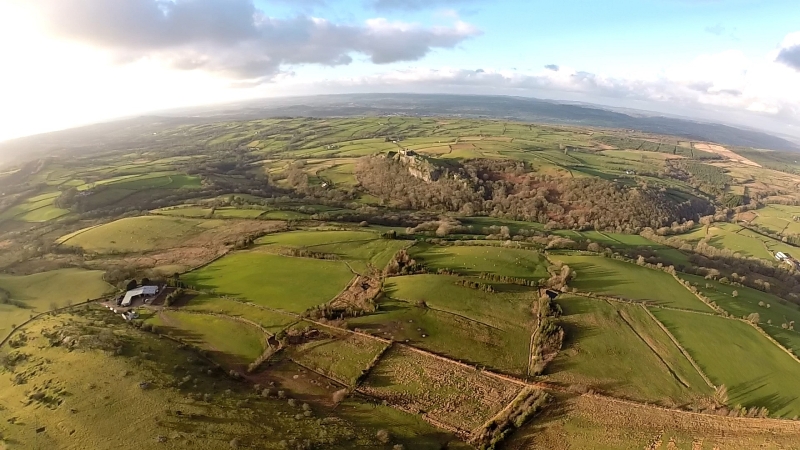 Information regarding the early history of Carreg Cennen Castle is freely available on the internet, including theWikipedia website.
Thanks to Rose Bower for the c.1935 photograph of Carreg Cennen Castle and to Matthew Wyatt for the aerial view.